"Dice King" Hu Hairong breaks the Guinness Record
Summary:At noon yesterday, a "movie" called "Dice King" met with the Quanzhou audience. On the same day, various media from Fujian gathered in a hotel in Shishi to participate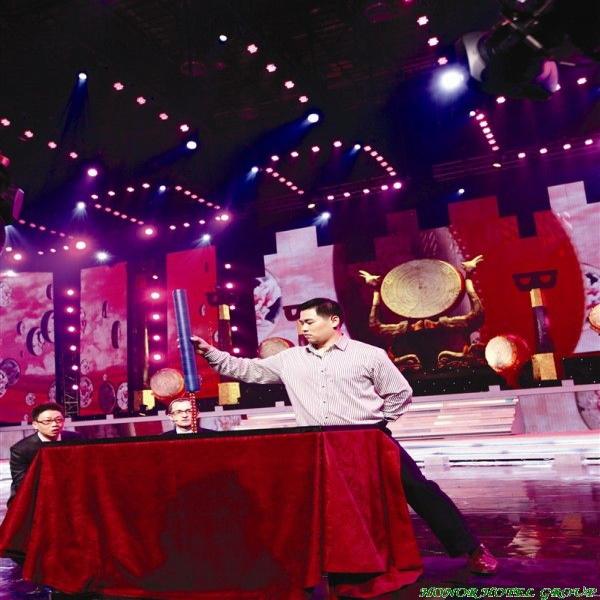 News from our newspaper yesterday at noon, a "movie" called "Dice King" met with the Quanzhou audience. On the same day, various media from Fujian gathered in a hotel in Shishi to participate in the "Dice King" "Premier" media conference that just established a new Guinness World Record.
  "Dice King" took Hu Hairong, the president of a well-known hotel chain in Quanzhou, from learning to roll dice to breaking the Guinness World Records as a clue, and told his brand culture. What's really incredible about the film is that he broke the Guinness World Record with 32 dice single-row columns and 54 dice double-row columns.
  In 2008, "Dice King" Hu Hairong went to a CCTV program to participate in the Guinness Challenge, and defeated the record held by Mr. Zhang, the king of Dice at the time. He challenged with 25 dice single-row columns and 42 dice double-row columns. . On December 18 this year, Mr. Zhang, the king of North dice, went on CCTV again to challenge the record at that time with 28 dice in a single row, but the challenge failed. Afterwards, Hu Hairong first challenged successfully with 29 single row, and again won the "double crown" with 32 single row and 54 double row.
  Hu Hairong's current results stem from the "handsomeness" that saw people playing dice at the time. At that time, he was looking for a job in an entertainment city in Shishi, he felt that to attract customers, he must have his own special features. From then on, he always held the dice and the dice box in his hand, sitting down to practice, walking, standing talking, practicing before going to bed... Constant persistence and the martial arts skills he had practiced before allowed him to finally shake ten dice into A straight line, 11 to 21 grains can be shaken into two or three straight lines at the same time, this trick attracts batch after batch of customers.
  It is reported that the "Pian Hua" in the "movie" that challenged the Guinness World Records will be broadcast on CCTV during the Spring Festival.