Spontaneous donations from employees of Honor International Hotel
Summary:Yesterday, more than 600 employees from Jinjiang Honor International Hotel voluntarily organized a fundraising activity for the earthquake-stricken area in Ludian, Yunnan. A total of 24,862 yuan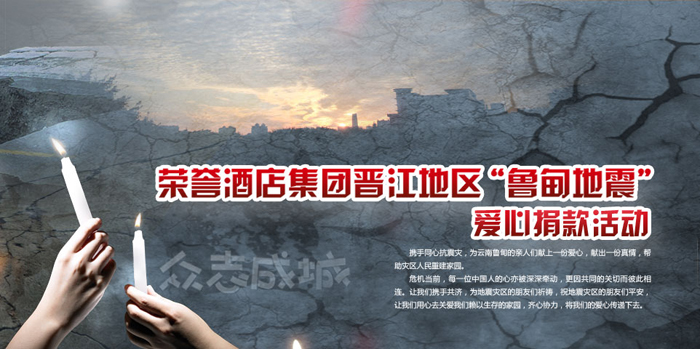 Yesterday, more than 600 employees from Jinjiang Honor International Hotel voluntarily organized a fundraising activity for the earthquake-stricken area in Ludian, Yunnan. A total of 24,862 yuan was donated on site.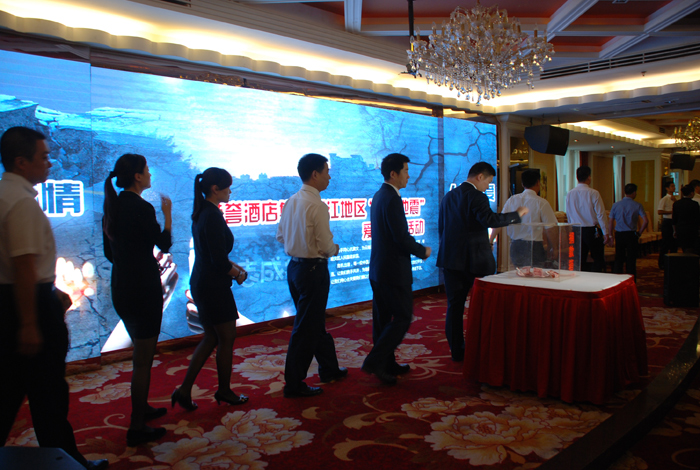 At the donation ceremony yesterday, all the staff of Honor International Hotel, from Mr. Hu Chengliang, the executive director of the hotel, to the ordinary waiters, came up on stage one after another and cast their hearts to the donation box.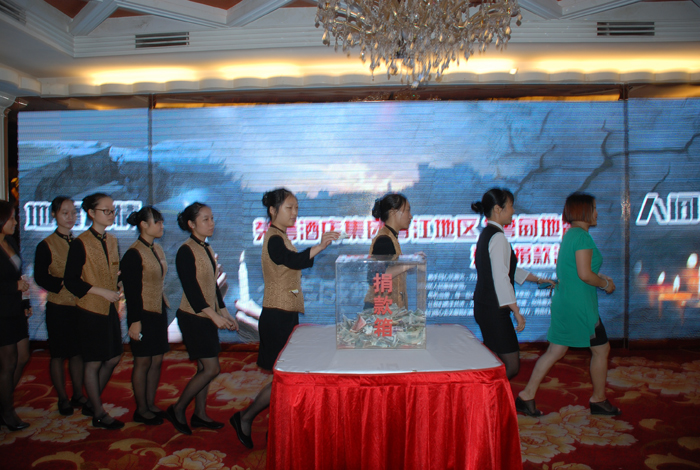 It is reported that the fundraising activity was carried out under the initiative of Mr. Hu Lianrong, Chairman of Honor Group, and received enthusiastic support from all employees of the Group. Only the day before yesterday, employees of 4 hotels in Honor Group's Fuzhou area donated RMB 70628, while other hotels The donation is still in progress.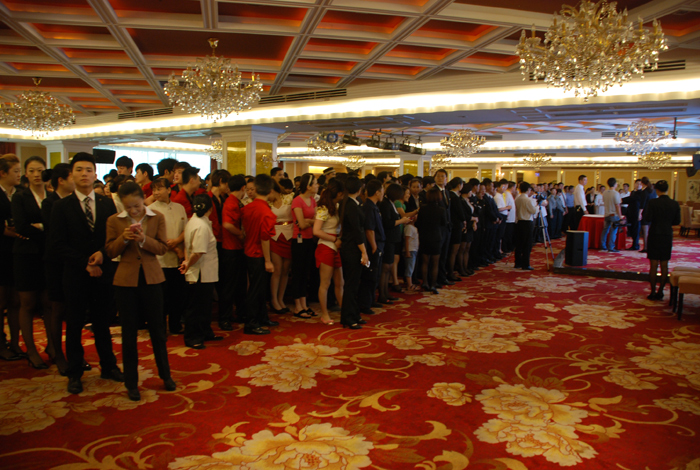 Honor Group has been enthusiastic about public welfare for more than 10 years since its establishment. Whether it is the Wenchuan earthquake in 2008, the major flood in Taiwan in 2009, or the Ya'an earthquake in 2013, the employees of Honor Group will donate money for the first time and dedicate themselves. Part of the heart.