Jinjiang Honor Hotel "Wang Yanhong, Chen Jishuang" was shortlisted in the top 32 football babies of 2006 Dynamic Zone
Summary:The top 32 "Dynamic Zone Football Babies" were freshly released today! The "Dynamic Zone" 2006 Meijinjiang Football Babies Selection Competition, jointly sponsored by our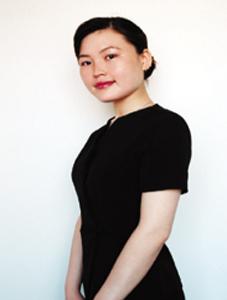 Wang Yanhong Jiangxi, born in 1985, 1.70 meters, 55 kilograms, currently working in Jinjiang Honor Hotel.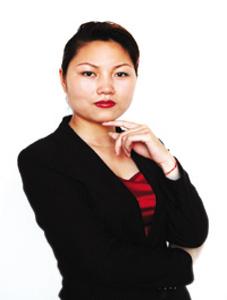 Chen Jishuang  Henan, born in 1983, 1.67 meters, 57 kilograms, currently working at Jinjiang Honor Hotel
News from our newspaper "Dynamic Zone Football Baby" 32 tops are freshly released today! The "Dynamic Zone" 2006 Meijinjiang Football Baby Selection Contest jointly sponsored by this newspaper and Jinjiang Mobile Communications Branch will enter the "voting" stage from the "sea election" today. . From these 32 crushes, 20 people will enter the finals.
Which girl do you like or support, you can cut out the ballots published every day in this newspaper and mail it to this newspaper (Address: 7th Floor, Family Planning Service Center, Yingbin Road, Jinjiang City, please indicate "baby ballot" on the envelope); or Go directly to Gate 1 of Jinjiang SM International Plaza or the lobby of Nanyuan Hotel, Honor Hotel, Xingtai Hotel and cast your votes into the ballot box set by this newspaper. You can also edit the text message "T+player number" and send it to 06677331 (each message costs 1 yuan). If you want to vote for player 01, just edit "T01" to 06677331.
What are your thoughts on this game? What do you want to say to the candidate "Motion Zone Football Baby", you can call our newspaper's news hotline (0595-82006315), or edit the SMS "Q+ testimonials" to 06677331 (each message fee is 1 yuan). This newspaper will be excerpted every day.
  We will randomly select one reader every day from the readers who have sent text messages and send them a beautiful souvenir. After the voting is over, we will draw dozens of readers from all the readers who have sent text messages or voted votes and send them to mobile recharge cards of varying value.
   The 20 MMs voted by readers will be able to enter the finals to be held at the SM International Plaza in Jinjiang on the evening of July 9. Their respective votes will be brought to the finals, accounting for 40% of the points. Among them, the one with the highest number of votes can also get the "Most Popular Reader Award."
   Football Baby Selection Contest, with your participation, it will be more exciting!