All employees of Jinjiang Honor Hotel raised donations for the Sichuan earthquake
Summary:After the hotel proposal was issued, all employees took active actions to participate in this charity donation activity to help the people in the disaster-stricken areas to solve their problems
 At 14:30 pm on May 15th, the music of "Uniting Every Love" sounded in the lobby on the third floor of Jinjiang Honor Hotel. All the staff dropped 600, 500, 100 yuan into the donation box in an orderly manner. At this time, all employees of Jinjiang Honor Hotel are donating money to the earthquake-stricken areas in Sichuan, showing their love, with a total donation of 28,323 yuan.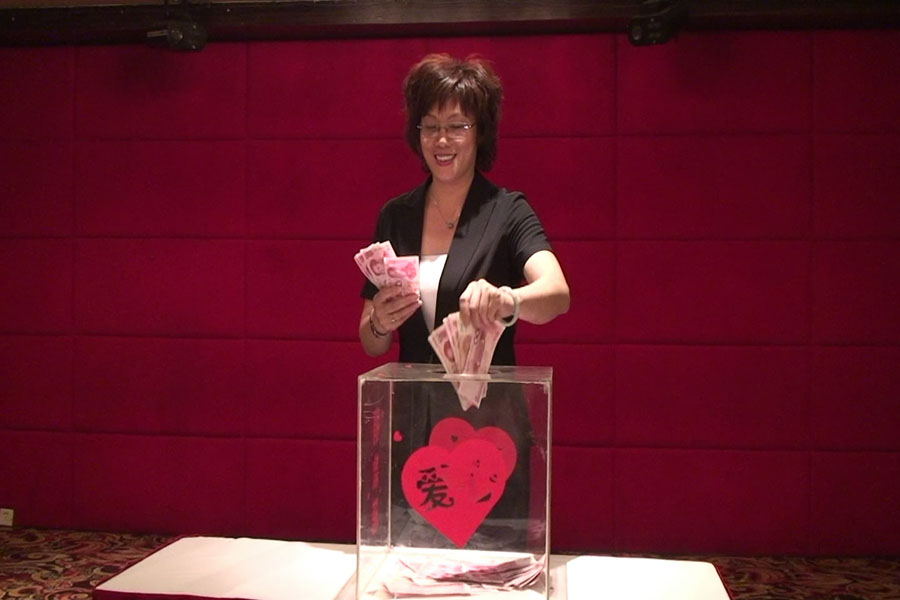 After the disaster, the hotel staff always paid attention to the earthquake disaster. The hotel held a special meeting to keep abreast of the family situation of the hotel's Sichuan employees and whether there were any employees who were affected. At the same time, the research and arrangement of donations to the earthquake-stricken areas in Sichuan made charitable work, and the hotel party branch, labor union, and league branch took immediate action to encourage all employees to show love to the disaster-stricken areas.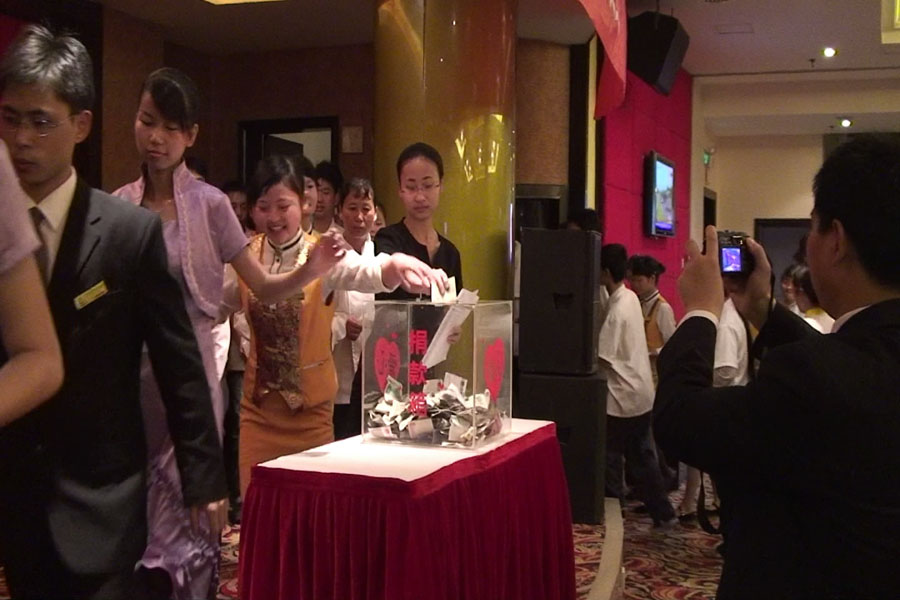 After the hotel proposal was issued, all employees took active actions to participate in this charity donation activity to help the people in the disaster-stricken areas to solve their problems, offer a piece of love, send a warmth, donate money and materials actively, and use our practical actions to help the victims recover Produce and rebuild homes. Our donation will give great strength to the people in the disaster area. Our great love will bring a hundredfold confidence to the people in the disaster area.
  Let us extend a helping hand, sincerely give love, and contribute our modest strength to the earthquake relief and reconstruction of the people in the disaster area!