Jinjiang Honor International Hotel Welcome Star Work Report
Summary:All the staff of the hotel are fully prepared for the work of welcoming the stars. Under the leadership of the team leader Hu Chengliang, executive director of the team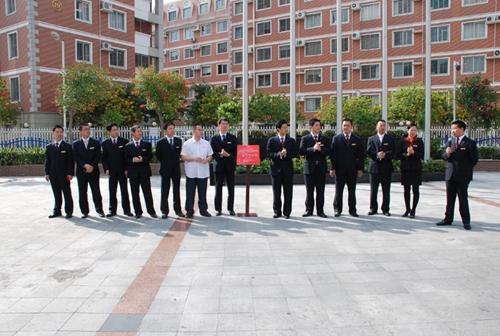 In order to better welcome the hotel's star rating work, on May 1, 2009, the five-star hotel star rating ceremony of Jinjiang Honor International Hotel was officially unveiled. Executive Director Hu Chengliang was the leader of the star rating team, Zhang Qiang, general manager and Shu Chunyao, deputy The general manager is the deputy leader of the star evaluation team, Hu Huarong, Zhong Xiangguang, Wang Suping, Gao Bin, Liu Xiannian, Chen Qingxin, Wu Kaxiong, Li Honghui, Xiong Yuanxin, Dong Xinzhang, Wu Binghe, Qin Aihua, Qiu Jianrong, Wu Yuezong, Zhao Na, Yao Chengzhi The star rating team is formally established as a member of the star rating team.
  To this end, the hotel will comprehensively improve the service quality, staff image, and quality of its staff, strengthen training, strengthen service and management, and create a five-star hotel image with high service, high quality and high quality. In order to further better carry out the various preparations for star rating, strengthen leadership, and clarify tasks and responsibilities, the hotel star rating team has made careful arrangements for the star rating work, and the arrangements are as follows:
  May: Hotel organizes management personnel to conduct learning and self-evaluation
  Early June: the hotel's targeted improvement projects and various work to welcome star rating
  Mid and late June: Accepted the preliminary inspection and rectification of Jinjiang Tourism Bureau
  Early July: Accepted inspection by Provincial Tourism Bureau
  End of July: Accepted inspection by China National Tourism Administration
  All the staff of the hotel are fully prepared for the work of welcoming the stars. Under the leadership of the team leader Hu Chengliang, executive director of the team, general manager Zhang Qiang, deputy team leader and deputy general manager Shu Chunyao, all the staff will work together to welcome the province and the country. Star rating check.