Love Yushu, love in honor
Summary:In the face of natural disasters such as earthquakes, tsunamis, droughts, and snow disasters, people always seem very small and helpless. However, the earthquake is ruthless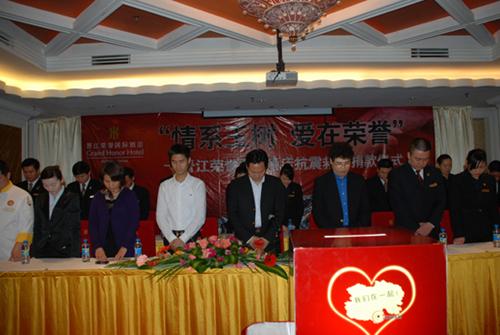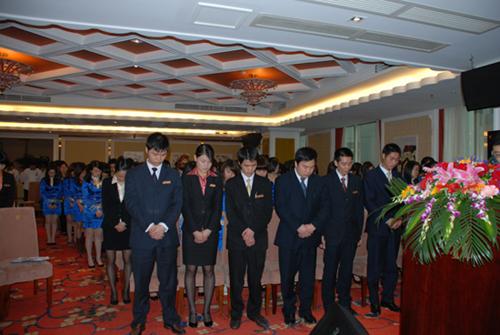 At 14:30 on April 23, 2010, Jinjiang Honor International Hotel held a donation ceremony for the Yushu earthquake-stricken area in the Lily Hall on the third floor. First of all, all the staff paid a three-minute silence to the compatriots in the disaster area. As the music of "Don't Sorrow and Cry in Yushu" sounded in the lobby, all the staff of the hotel, from the chairman of the hotel group Mr. Hu Lianrong, to the ordinary waiters, came on stage and extended themselves. The helping hand of the company put 600, 500, 100 yuan into the donation box in an orderly manner. Donations were enthusiastically made to the disaster-stricken areas and a love was given. By the end of the donation, a total of 40171.8 yuan was donated.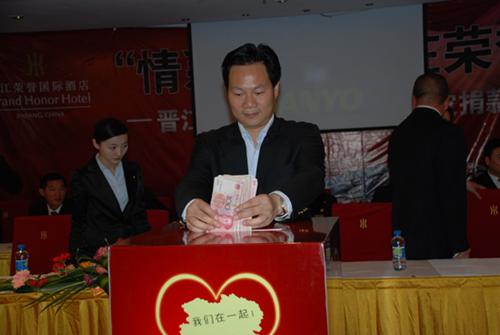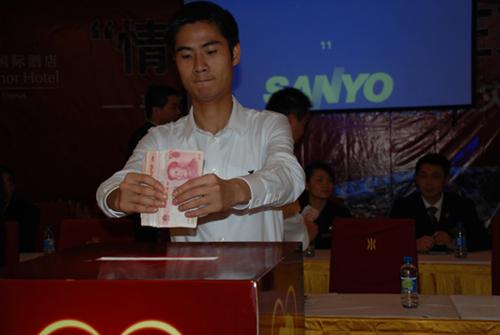 On April 14, 2010, a magnitude 7.1 earthquake occurred in Yushu County, Yushu Tibetan Autonomous Prefecture, Qinghai Province, with a focal depth of 33 kilometers, which is a shallow earthquake. Caused heavy casualties and property losses. Yushu is a Tibetan-inhabited area, with economic poverty and serious disasters, and disaster relief tasks are very arduous. The earthquake destroyed the town in an instant... Many facade houses, buildings, and private houses along the street collapsed, some places were almost flattened, and the bad news began to diffuse. As of 17:00 on the 22nd, the number of victims in the Yushu earthquake was up to There were 2,187 people, 80 missing, and 12,135 injured, of which 1434 were seriously injured, 15,000 houses collapsed, and 100,000 victims need to be relocated.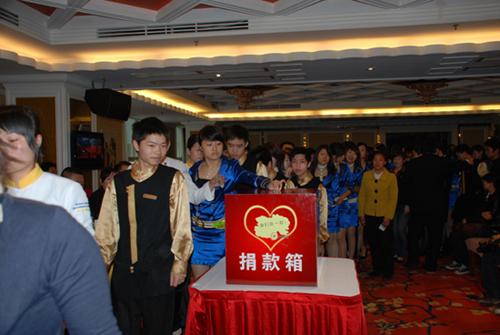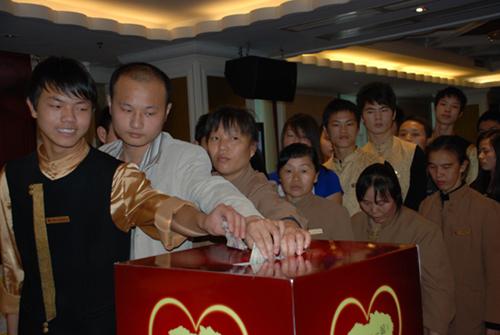 In the face of natural disasters such as earthquakes, tsunamis, droughts, and snow disasters, people always seem very small and helpless. However, the earthquake is ruthless and there is love in the world. "One side is in trouble, all sides support" is the traditional virtue of the Chinese nation. We hereby call on all honorable people to carry forward the national spirit of selfless dedication to act quickly, pay attention to the disaster and give love. No matter how big or small your ability is, no matter how much you donate, no matter what your order is, no matter how small your strength is, it is also a kind of support. Let us actively participate in the "Donations to the Yushu Earthquake-stricken Area" to help the people in the disaster-stricken areas to overcome the difficulties and rebuild their homes as soon as possible. We are all descendants of China. In our homeland, every piece of land has the same texture. Every brother and sister has the same blood flowing. Yushu groans and Kyushu heartache. We are a family connected by blood. Let us carry Let's get through the difficulties together, let all of our honorable people extend your friendly hand and give a piece of love to our compatriots!