Happy Christmas at Honor Hotel in Shishi City
Summary:In early December, the hotel started the intense work of Christmas decoration. The colorful "Merry Christmas" hangs high on the hotel entrance, and a huge inkjet with the theme of "Merry
  On the evening of December 24, 2011, Shishi City Honor Hotel officially opened the curtain on Christmas Eve.
  In early December, the hotel started the intense work of Christmas decoration. The colorful "Merry Christmas" hangs high on the hotel entrance, and a huge inkjet with the theme of "Merry Christmas" is also placed in front of the lobby display. In the lobby, there is a 4-meter-high Christmas tree, a dreamy Christmas house, a beautiful windmill, a tall and kind Santa Claus, a docile reindeer, and a cute snowman. On the glass windows, there is a naive Santa Claus head. Bells and snowflakes are also essential decorations, and the hotel is full of rich Christmas atmosphere.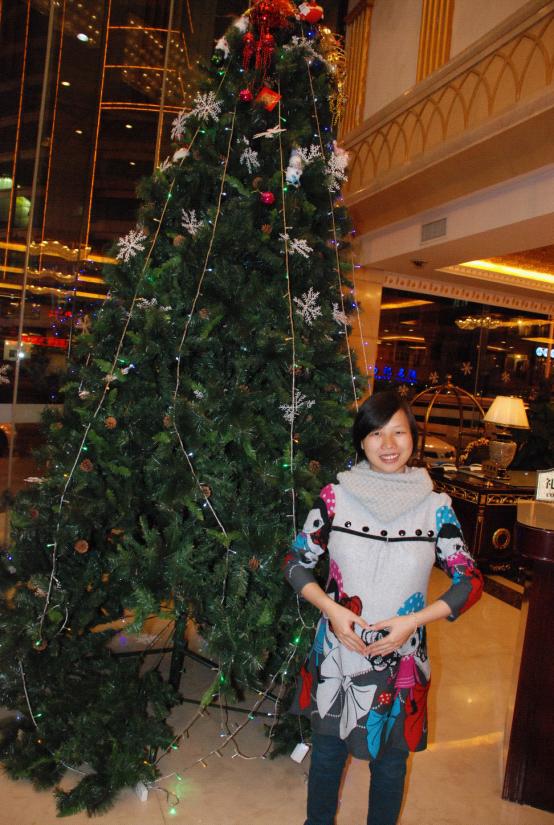 On the evening of the 24th and the 25th, Santa Claus and angels dressed in red and white enthusiastically carried gifts and candies and cookies and distributed them to the guests and children who entered the store. The guests rushed to take photos with them, and the children followed them in excitement. Everyone is elated and beaming. Christmas in 2011 was happily spent with everyone's laughter.