All employees of Shishi Honor Hotel greet the New Year with joy
Summary:On January 21, 2012, the twenty-eighth lunar month of the lunar calendar, there were endless laughter and laughter at the Honor Hotel in Shishi City. The hotel makes some special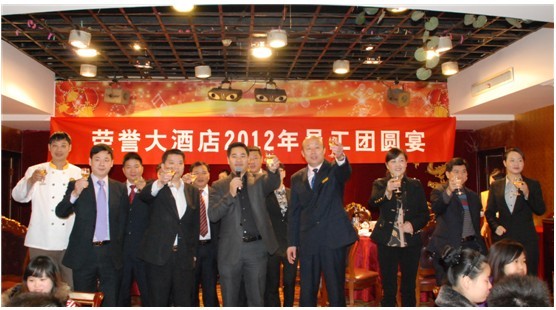 On January 21, 2012, the twenty-eighth lunar month of the lunar calendar, there were endless laughter and laughter at the Honor Hotel in Shishi City. The hotel makes some special arrangements to celebrate the Chinese New Year and reward the staff who stay in the hotel and stick to their posts. At noon and afternoon of the same day, hotel employees and their families were arranged to eat New Year's Eve dinner in two batches. Group President Mr. Hu Hairong and the first person in charge of each unit congratulated everyone on the Happy New Year and distributed cash red envelopes to reward the hotel employees who worked hard on the day. There are wonderful evenings rehearsed by various departments for everyone to watch.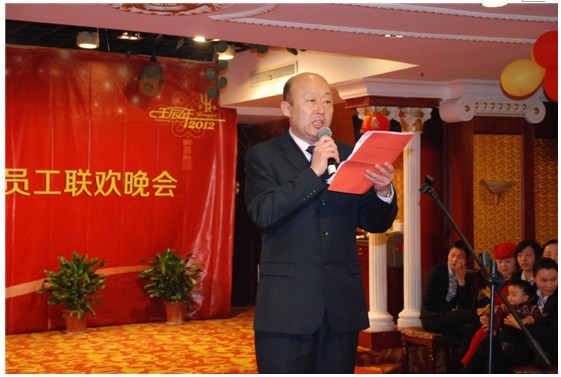 After dinner, the banquet hall on the second floor was crowded with people. After all the employees present with the prize ticket to receive a drink and food, they will find their own seats. At nine o'clock, all the preparations for the party were ready. The general manager of the hotel, Mr. Jiang Jianjun, first came to the stage with a New Year message, wishing the staff a happy New Year in the hotel. Subsequently, the 2012 Spring Festival Gala in Shishi City Honor Hotel officially kicked off.
  The actors have been rehearsing hard for a month or two in the audience, and now they are doing their best to show their strengths. The hot dance "Being Happiness" performed by the Ministry of Finance made its debut, which caught people's attention; afterwards, the dance of the pretty princess in the KTV department also attracted the attention of many people; the sketch "Repay the Money" by the Ministry of Housekeeping made people laugh. The handsome, dignified male and female host affectionately sang "Only Feelings for You" and moved all the audience; then the funny dance "Happy Dancing Skewer 2012" rehearsed by the security department pushed the warm atmosphere of the audience to the climax; The dance "Taoyao" in the western food department only saw all the beautiful ladies dance gracefully, and the long sleeves flicked lightly, which made people excited.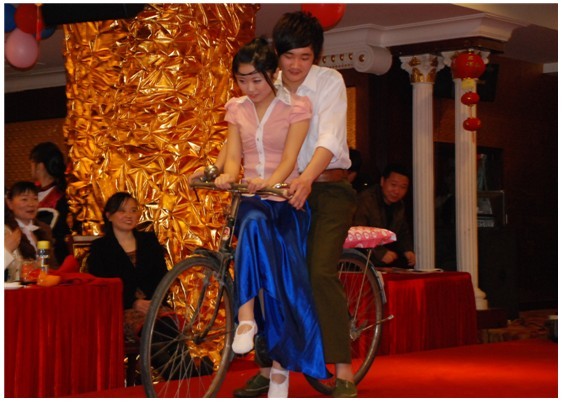 And the most exciting thing is the lottery draw. Everyone in the lottery draws their voices and holds their breath, hoping that good luck will come to them. The cheers of the winners were heard from time to time. Those who did not win the prize are not discouraged, because the hotel has specially prepared a commemorative prize for comfort.
  Finally, the party finally ended successfully amidst the laughter of everyone. All employees of Shishi City Honor Hotel will work hard to open up a new situation of Honor Hotel in the challenging 2012.