Join hands to welcome the new year, create honor with heart
Summary:In order to let the hotel staff at all levels who have worked hard for a year feel the warmth of the hotel family, let the staff relax, strengthen the cohesion of the hotel staff, and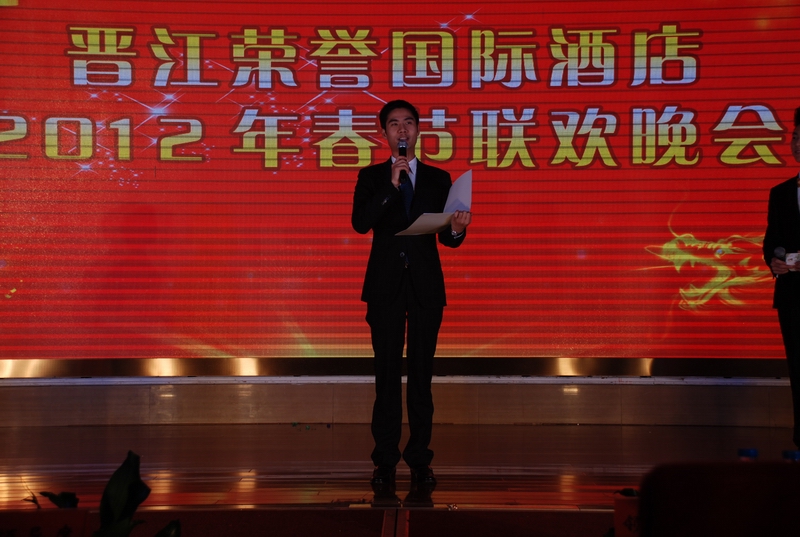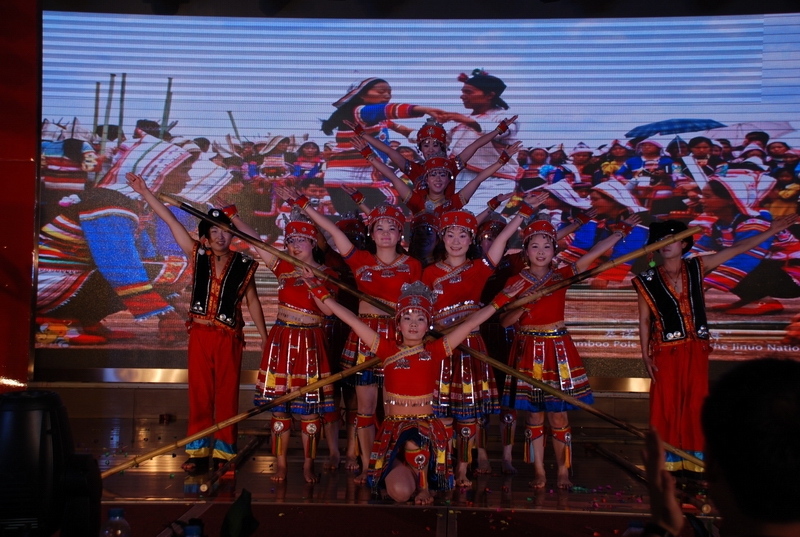 In order to let the hotel staff at all levels who have worked hard for a year feel the warmth of the hotel family, let the staff relax, strengthen the cohesion of the hotel staff, and enrich the cultural life of the hotel. Express the hotel's care and greetings for the employees' holiday, and at the same time give the employees a stage to show their talents and bring all the employees together. With everyone's expectation, the party was held in the Peony Hall on January 21, 2012. Mr. Hu Chengliang, the hotel's executive director, delivered an opening speech at the party, expressing heartfelt thanks and best wishes to all staff on behalf of the hotel.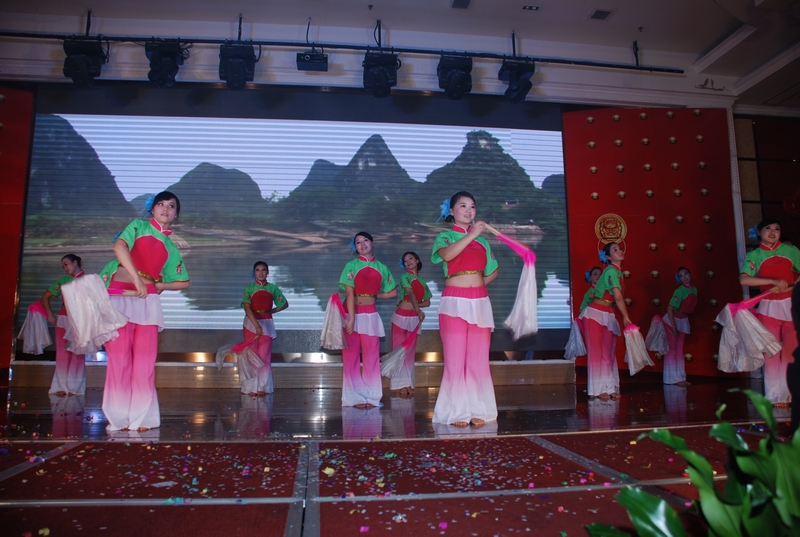 The party was rich in content and varied in format. It was all self-written, directed and performed by the hotel staff. It was carried out in a cordial and friendly atmosphere, showing the talent and spirit of the staff.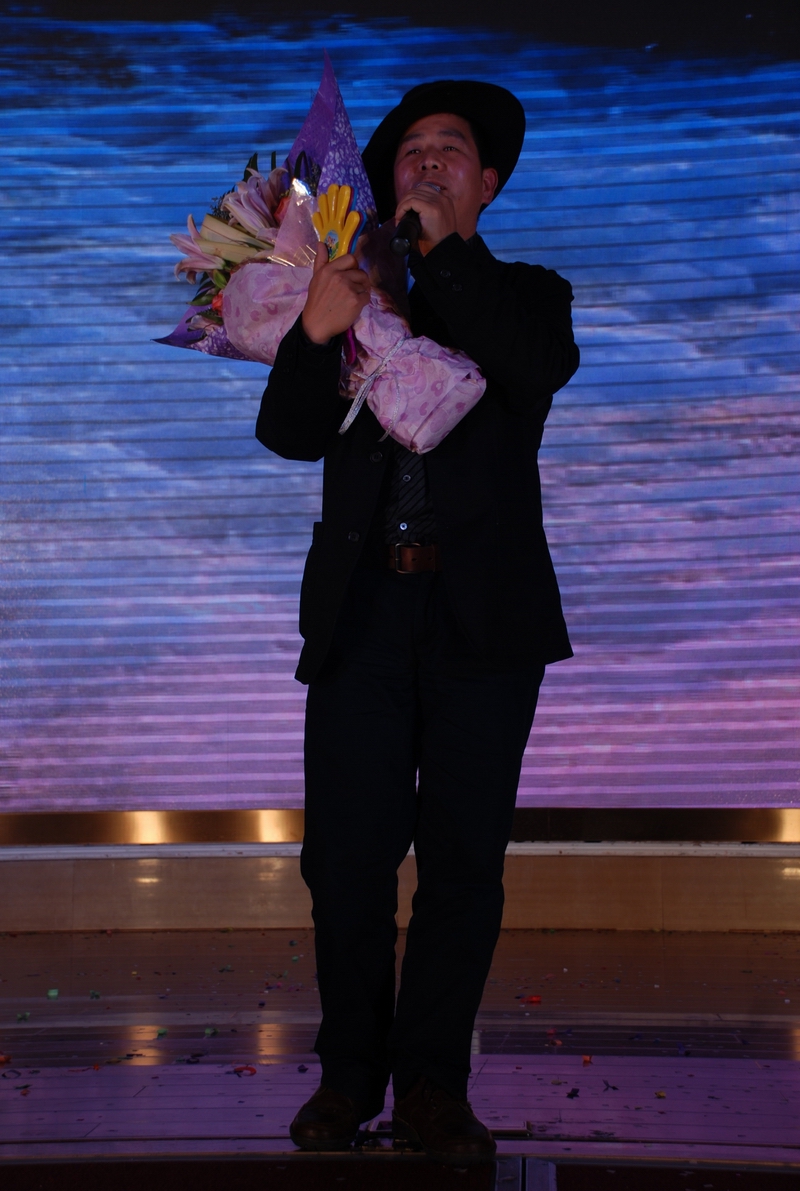 What is exciting is that Mr. Hu Manrong, president of the group, attended the evening party in the hotel during his busy schedule, sang live, and donated money to promote the production of 6 awards, making the evening party another climax.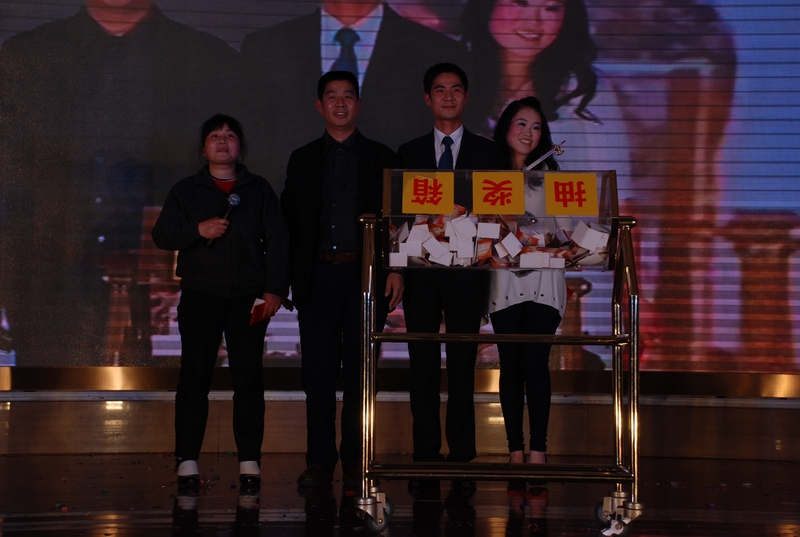 Finally, after a fair and impartial evaluation by the judges of the regular administrative meeting, a total of 3 programs in this Spring Festival Gala won the outstanding program awards, namely the dance "Rose Kiss" performed by the General Office, the Personnel Department, the Marketing Department, and the Finance Department. "Magic" performed by the Entertainment Department, and "Showing Beauty" performed by the Chinese Food Department.