Being close to the people is not expensive! Honor the second wedding fair grand opening in Rong
Summary:honor, supported by nearly 20 alliance merchants such as Love of Love, Zola Wine, Xuejin, Chloe, etc. It will continue until May next year. New people are welcome to consult and make reservations.
  On the afternoon of August 18th, the second honorary wedding fair was grandly opened at the honorary Meifeng store. During the wedding expo, Fuzhou honors to launch various preferential activities such as wedding hosting, makeup and makeup, photography and videography, wedding dresses, etc., and also free drinks, beer, wine and other value-added activities at the wedding banquet, aiming to make Fuzhou newcomers feel Fuzhou The benefits of honor meet the needs of one-stop weddings for couples.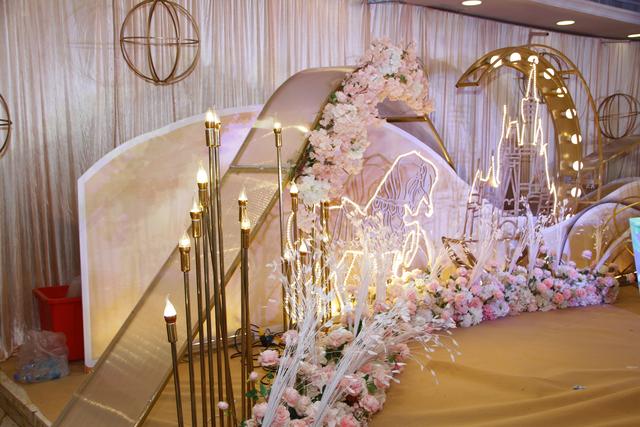 The second edition of the honorary wedding expo is rich in content, advanced discount activities, grabbing a million gifts, gathering big names in wedding brands, and hosted by the famous Fujian host Tudou. At the beginning of the wedding fair, the gorgeous light show, stunning dance performances, and the drooling dish show detonated the atmosphere of the wedding fair. The wedding arrangement and auction link pushed the wedding fair to a climax. The newlyweds competed to bid, and eventually the wedding decorations with a starting price of 500 yuan were bid to 5,000 yuan.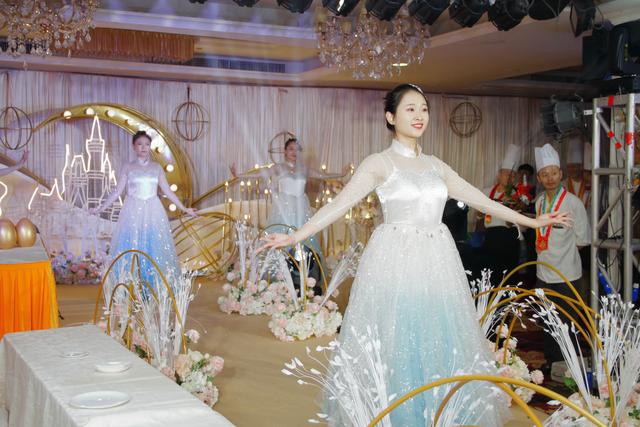 Dance performance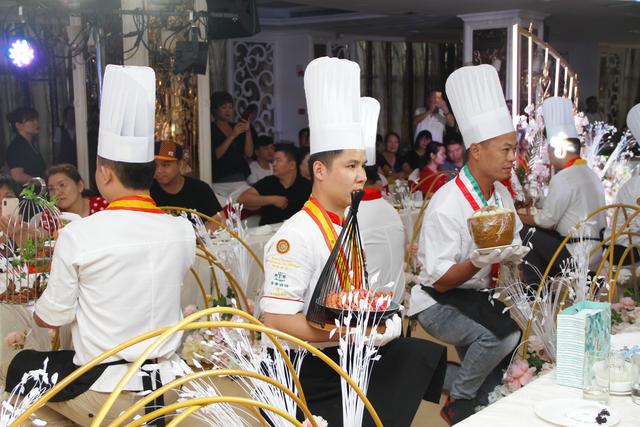 Serving Show
  In addition to performances and auctions, on the day of the second honorary wedding fair, a generous gift was also prepared for the newly ordered couples: new people who ordered on August 18 can participate in the golden egg smashing activity. The highest award is for two persons. Bali honeymoon 5-day tour, there are dehumidification three-purpose machine, air purifier, wall breaker, health pot, vacuum cleaner, coffee machine, fruit and vegetable machine, shabu-bake machine and other newcomers to take.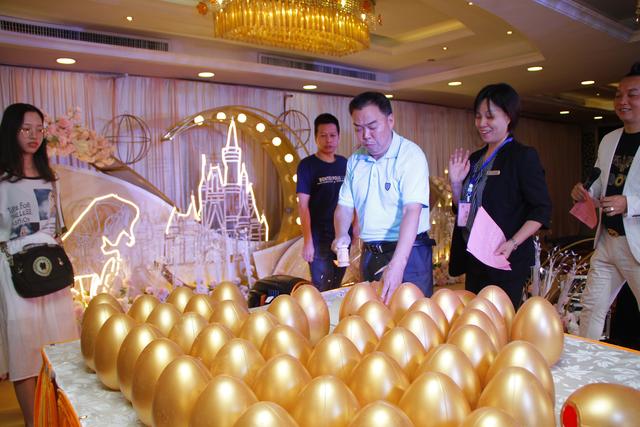 Smash the golden egg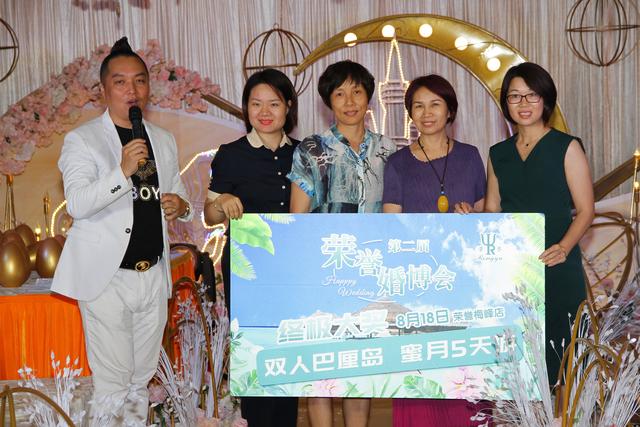 The newlyweds get a 5-day honeymoon in Bali
It is understood that Honor currently has three stores in Fuzhou, namely Honor Meifeng Store, Honor Zhengda Store, and Honor Yuanhong Store. Among them, Honor Meifeng Store is located in the prosperous area of ​​Fuzhou, with three wedding banquet halls, the largest of which is about 400 square meters and can accommodate 35 wedding banquets. Yuanhong Store has a river view and has 12 large and small wedding banquet halls, which can accommodate 6 to 60 wedding banquet tables. Zhengda Store overlooks Wuyi Square and has 3 wedding banquet halls. Last year, the honorary stores in the Fuzhou region were completely transformed. They not only launched affordable and affordable seafood supermarkets, and the fashionable and economic consumption model of "current seafood prices + processing fees", but also refurbished its banquet halls, including upgrades Lighting, hoisting and other facilities and equipment have also improved the soft decoration elements such as weddings, aiming to create luxurious and comfortable wedding scenes for the newlyweds.
Zhang Yongsheng, general manager of Honor Meifeng Store, said at the wedding expo that "good food is not expensive, just choose honor, affordable consumption, love is honor". Honor Hotel Group has been adhering to the principle of "home away from home, service first, cuisine first". Since last year, Fuzhou Regional Honor Hotel has undergone a brand-new transformation of its business model. It has cooperated with many fishermen's merchants to purchase seafood from the source, which is fresh and high-quality, keeping the price to the lowest level and truly giving consumers benefits.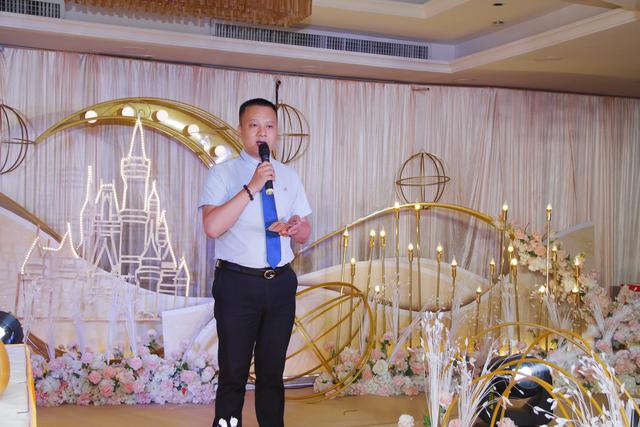 Speech by Zhang Yongsheng, General Manager of Meifeng Store
It is said that since the establishment of Honor Group in 2000, there have been 23 branches nationwide. The chairman of the group, Mr. Hu Lianrong, is currently developing healthily and vigorously in hotel, real estate, education, finance and other businesses. In the Fuzhou area, under the correct leadership of Mr. Hu Dengrong, Secretary of the Party Committee of the Group, the stores maintained good operating conditions.
   This wedding expo is hosted by Fuzhou honor, supported by nearly 20 alliance merchants such as Love of Love, Zola Wine, Xuejin, Chloe, etc. It will continue until May next year. New people are welcome to consult and make reservations.